INMODE EVOLVE BODY SCULPTING
FAT REDUCTION,
SKIN TIGHTENING,
MUSCLE TONING
Request an Appointment
Please complete the following form, and we will call you to confirm your appointment.
Why Choose InMode EvolveX?
TOTAL BODY SOLUTION
The most common concern with Cool Sculpting methods is the sagging of the skin after the fat has been removed. InMode EvolveX is one of the most advanced body contouring technologies in the world that offers a non-invasive solution to reshape problematic areas of the body while tightening the skin thus improving the appearance of the skin.
Stubborn Body Fat?
Losing weight is not an easy endeavor, and a struggle for so many people. That is why it is so infuriating to lose those last few extra pounds of weight to get to your ideal weight goal and body shape. At Allurant Medical Spa, we offer the most advanced body contouring technology that is considered to be a game changer – InMode EvolveX. If you have changed your lifestyle and opted for healthier options but your stubborn body fat is still there, EvolveX is the right solution for you. At Allurant Medical Spa, we offer the most advanced body contouring technology that is considered to be a game changer – InMode EvolveX.
Evolve Tone
Build Muscle Using Electrical Muscle Stimulation (EMS)
In contrast, electrical muscle stimulation (EMS) also known as neuromuscular electrical stimulation (NMES), is the application of current to elicit a muscle contraction. When applied to the abdomen, EMS has been shown to increase the strength of muscular contraction by about 14%–22%.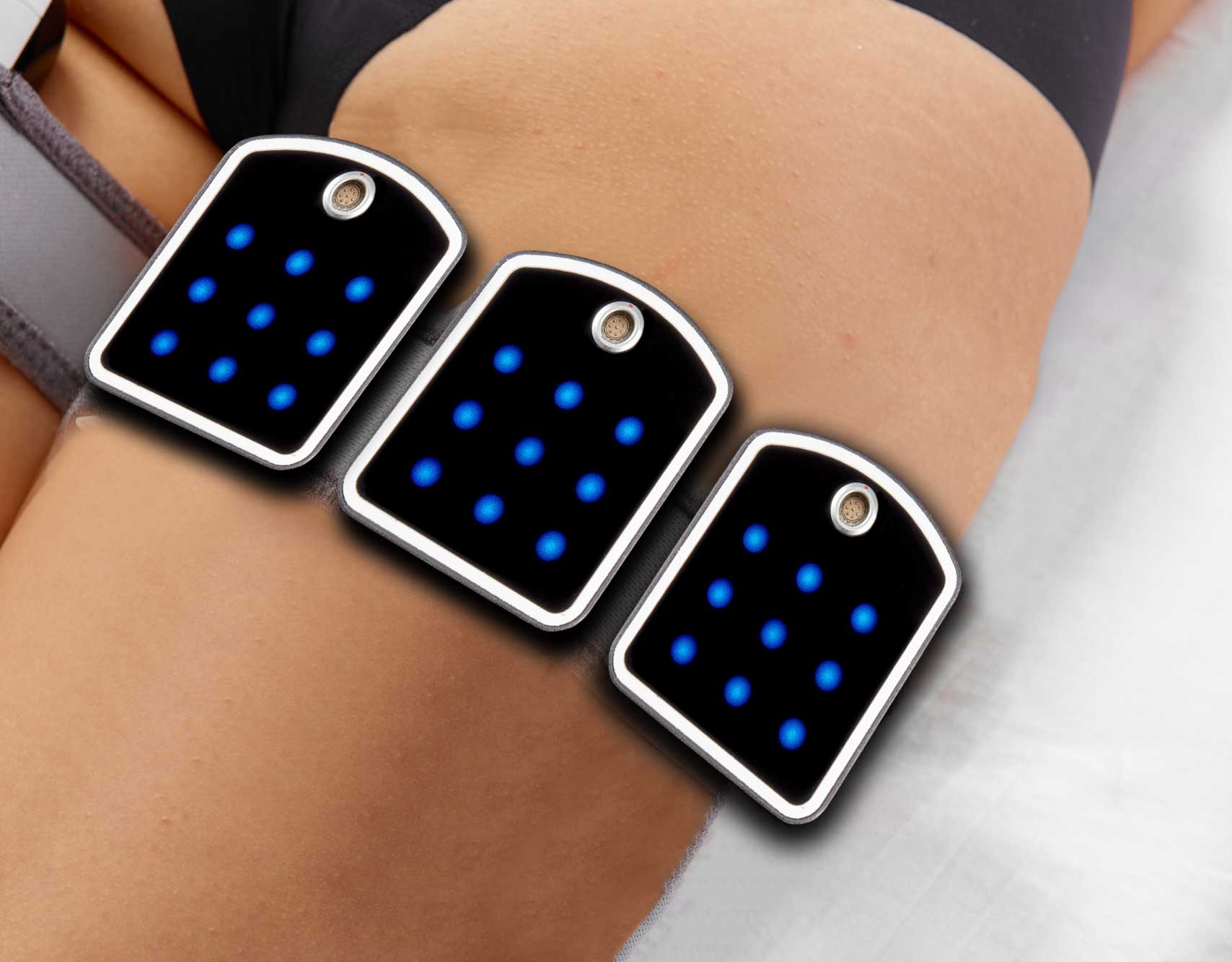 EvolveX Transform
Build Muscle, Burn Fat, And Tighten Skin With RF And EMS Combined
EvolveX Transform provides two procedures in one visit. Radiofrequency energy (RF) for deep heating of tissue and fat, and electrical muscle stimulation (EMS) to induce forced muscle contractions that are not achievable during workouts. The combination allows you to improve your tone and shape quickly and painlessly.
Evolve Tite
Melt Fat and Tighten Skin Using Radiofrequency Technology (RF)
RF technology for fat related indications is vastly used and clinically studied. RF delivers a thermal stimulus to the skin and subcutaneous adipose tissue causing neocollagenesis and thickening of the dermis and enhancement of lipolysis/fat cell metabolism, resulting in reduction of adipose tissue volume and circumferences.
What is Body Sculpting?
Body sculpting is the combination of fat reduction and body contouring procedures to achieve a much slimmer gorgeous appearance. Body sculpting is a non-surgical, non-invasive procedure that safely melts away stubborn fat from specific areas of the body. Many people struggle with getting rid of stubborn fat despite strict diet regimens and vigorous exercise. If you are self-conscious of your extra fat and/or loose skin on your buttocks, stomach, or love handles, our team of experts at Allurant Medical Spa can help you get rid of it effectively and safely.
Inmode EvolveX
At Allurant Medical Spa, we use InMode EvolveX, the most advanced technology in body sculpting in the world. It is a safe, non-surgical alternative to help you get rid of your stubborn body fat, while tightening the overlying skin. InMode EvolveX is a fully customizable and hands-free body contouring system which uses the power of radio frequency, to precisely destroy fat cells and tighten skin to give you a much younger, slimmer, and more radiant body appearance.
InMode EvolveX is a 3-in-one technology in a single device. Each one of the 3 applicators are engineered with built-in thermal sensors that give real-time skin temperature monitoring. This temperature monitoring system assists InMode EvolveX to achieve an optimal thermal profile that produces the most superior results, while ensuring your safety and comfort.
Evolve Tone
A non-invasive and the most innovative body sculpting and muscle toning device in the market to tone, strengthen, and firm the muscles of the abdomen, buttocks and hips. It is designed to specifically focus on increasing muscle tone and strength. It uses electrical muscle stimulation (EMS) technology to stimulate involuntary contraction of muscle groups.
Evolve Tite
Evolve Tite uses radiofrequency to tighten skin tissue as well as remove unwanted underlying fat.
Evolve Transform
Tite and Tone combined in one treatment. Using the power of radiofrequency, electrical muscle stimulation, and the accuracy of hands-off artificial intelligence technology, this treatment will help reduce areas of stubborn fat, tighten the overlying skin, and stimulate underlying muscle to sculpt a desired area of the body. Examples of commonly treated areas are love handles, abdomen, inner thighs, buttocks, cellulite, etc. Treatments are fast, pleasant, easy with no downtime, and can be easily incorporated into your day.
Why Choose InMode EvolveX?
‍All treatments are uniquely customized to each person's needs. This procedure is a very simple, quick, and non-surgical approach with absolutely no downtime, and can even be done during your lunch break so you can come back with a tighter, slimmer, and more youthful look.
InMode EvolveX targets the following common stubborn fat areas and addresses the following concerns:‍
Skin tightening & remodeling
Destroying fat cells
Reducing cellulite
Building muscle and enhancing muscle tone
Hips
Abdomen
Flanks
Thighs
Buttocks
Knees
Arms
Chest wall
Upper back
Safety First
Although there are many body contouring devices on the market today, none come close in terms of safety to InMode EvolveX. For example EvolveX has a call button so the patient can immediately pause the treatment at any time in order for the staff to make adjustments. Another example of a built-in safety mechanism are real-time monitors with sound indicators that give auditory feedback when optimal temperatures are achieved during the treatment process. This feedback ensures that the skin is not over or under heated. Also, the treatment screen in this device allows the clinician to visually monitor the thermal effect all throughout the procedure. Lastly, InMode EvolveX is effective and safe on all skin types.
The Allurant Medical Spa InMode EvolveX Experience
At Allurant Medical Spa we understand that each patient has unique needs and goals, so we offer customized treatments that are tailored to each patient's specific aesthetic objectives. To get the best results, we normally recommend 6 treatment sessions with reassessment at 3 months to see if any additional treatments are needed.
Each EvolveX session at Allurant Medical Spa takes about 30 minutes to 1.5 hours depending on the desired outcome and the area we are targeting. The treatments are not only quick but completely painless making them the ideal lunchtime procedure so you can be back at work.
At Allurant Medical Spa our top priority is you and your comfort while experiencing Inmode EvolveX. Many of the patients that have experienced this non-surgical body sculpting treatment describe it as a hot stone massage; comfortable and warm.
To find out if you are an ideal candidate for this procedure, call or request a consultation with our knowledgeable and professional staff at Allurant Medical Spa. We look forward to hearing from you.
Allurant Medical is the best! I've been to so many med spas and I have to say their professionalism is top tier. I had a consultation with one of the nurses and I told her I wanted to do something about my belly pooch that just couldn't seem to go away no matter how much I dieted/exercised. I didn't want to pay hundreds of thousands of dollars for Lipo or surgery so she told me about a technology they have called EVOLVE that tightens skin and tones muscle. I signed up for 6 treatments and after the first one I already saw a difference! I'm on my 3rd treatment now and I could just cry. My biggest insecurity is finally no longer a worry. My pooch is diminishing! The treatments like working out at the gym but you just get to lay there and watch T.V while the machine does all the work, it's the best! For anyone considering trying EVOLVE or going to Allurant please do, you won't regret it!
Staff is very friendly and helpful. They answered any questions I had. I came in for their machine called Evolve tone. I am looking to build more muscle. The treatment is only 30 minutes per week and I have already noticed a difference after 2 treatments.
I liked their level of professionalism and would come back for more treatments.
Frequently Asked Questions
Who Is Not A Candidate For Evolve-X?
Evolve-X is not for anybody that doesn't have a workout routine and good diet already. It is not a substitute for weight loss.
What Is The Evolve-X Procedure Like?
Evolve Tight is for tightening of skin laxity if left on for 30 minutes. If left on for 60 minutes it does fat destruction and skin tightening.
Evolve Tone is for toning your muscles in 30 minutes.
Evolve Transform is for fat destruction, skin tightening, and muscle toning in 30 minutes.
How Many Evolve-X Sessions Would I Need?
For Evolve Transform and Tight you would need 6 Sessions once a week for 6 weeks.
For Evolve Tone you would need 6 sessions up to twice a week.
After the initial 6 sessions, you can purchase maintenance sessions to do once every 6 months.
Do Evolve-X Treatments Hurt?
Most people report no pain. Everyone's tolerance is different but no pain should be involved with this treatment.
What Are The Risks of Evolve-X?
As long as you are going to a certified provider there are no risks involved. At Allurant Medical we have trained/certified providers for Evolve-X.
What Is The Downtime?
There is no downtime.
What Should I Do After An Evolve-X Treatment To Have The Best Results?
Make sure you are well hydrated for 24 hours after the treatment to help flush out destroyed fat cells and encourage new cellular growth for skin tightening.
Continue with a healthy eating and exercise regimen to avoid gaining new weight.
When Can I Start Seeing Results?
Most people notice some fat reduction and skin tightening results after the first one to two treatments. Full results for fat reduction, skin tightening, and muscle building take two to three months after the completion of a series of six treatments.